Corporate Workshops
Ease your mind beyond the office and engage in team-bonding activities through our corporate workshops.  
At The Weekend Florist, our floral corporate workshops are designed to bring creativity and fun to your team. Led by our head floral designer Rachel, our workshops provide an introspective and therapeutic experience that will recharge any tired soul.  
We offer a wide range of floral design workshops from classic vase arrangements to Christmas wreath making workshops. There is always something for everyone. Not only do our workshops have a fun and engaging element in them, but they are also educational. Every participant will be provided with a vast range of flowers and materials and close guidance by Rachel to direct them through each step of the process, sharing some tips along the way.
At the end of the workshop, your team will be able to bring home a gorgeous floral arrangement to cherish, as well as the memories and skills gained from the experience. So if you wish to foster team bonding or perhaps engage us for some flower therapy, contact us today!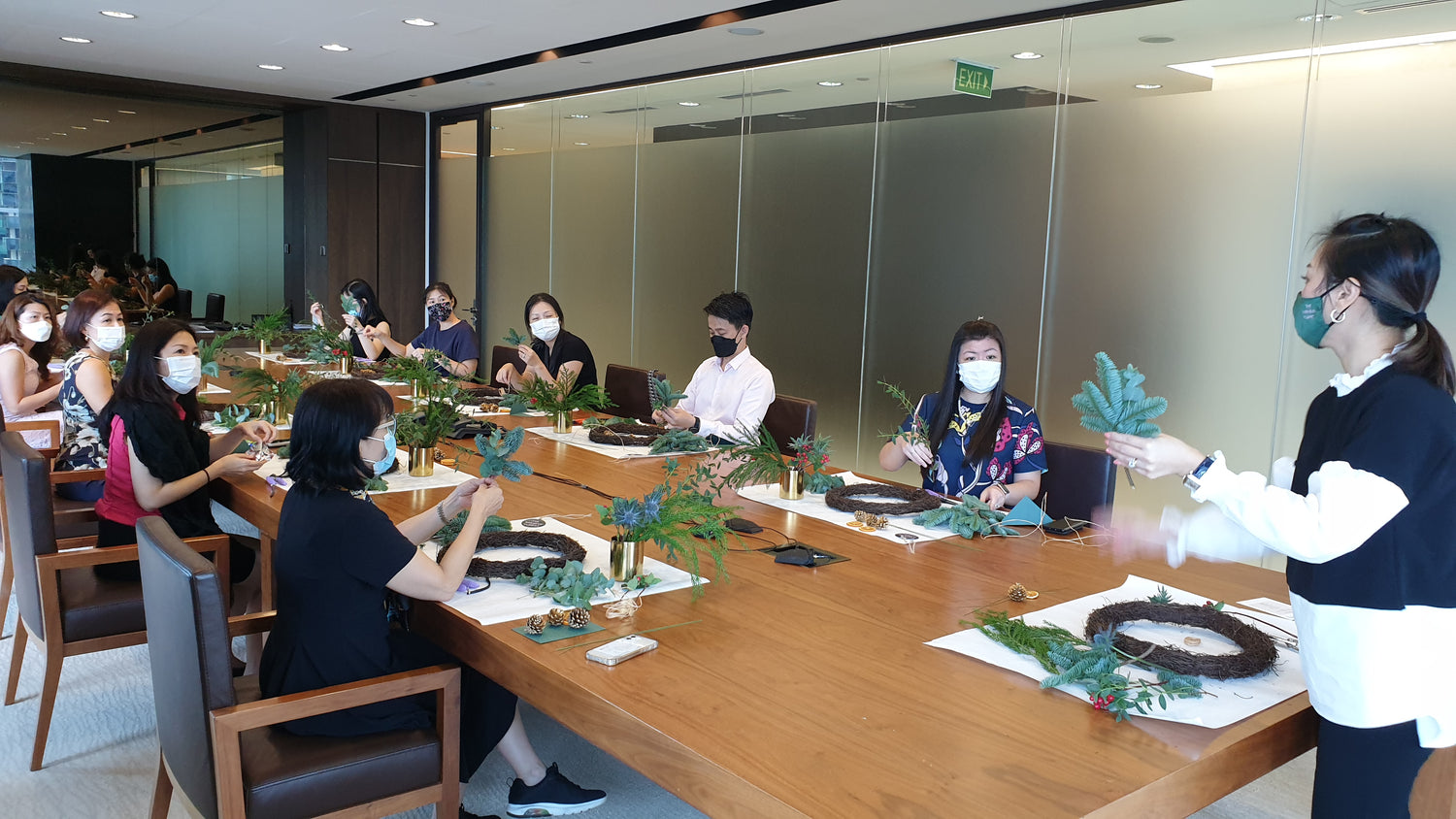 In-house workshops
A hot favourite among our corporate clients, our Christmas Wreath making workshops are always fully booked during the festive period.
Enquire more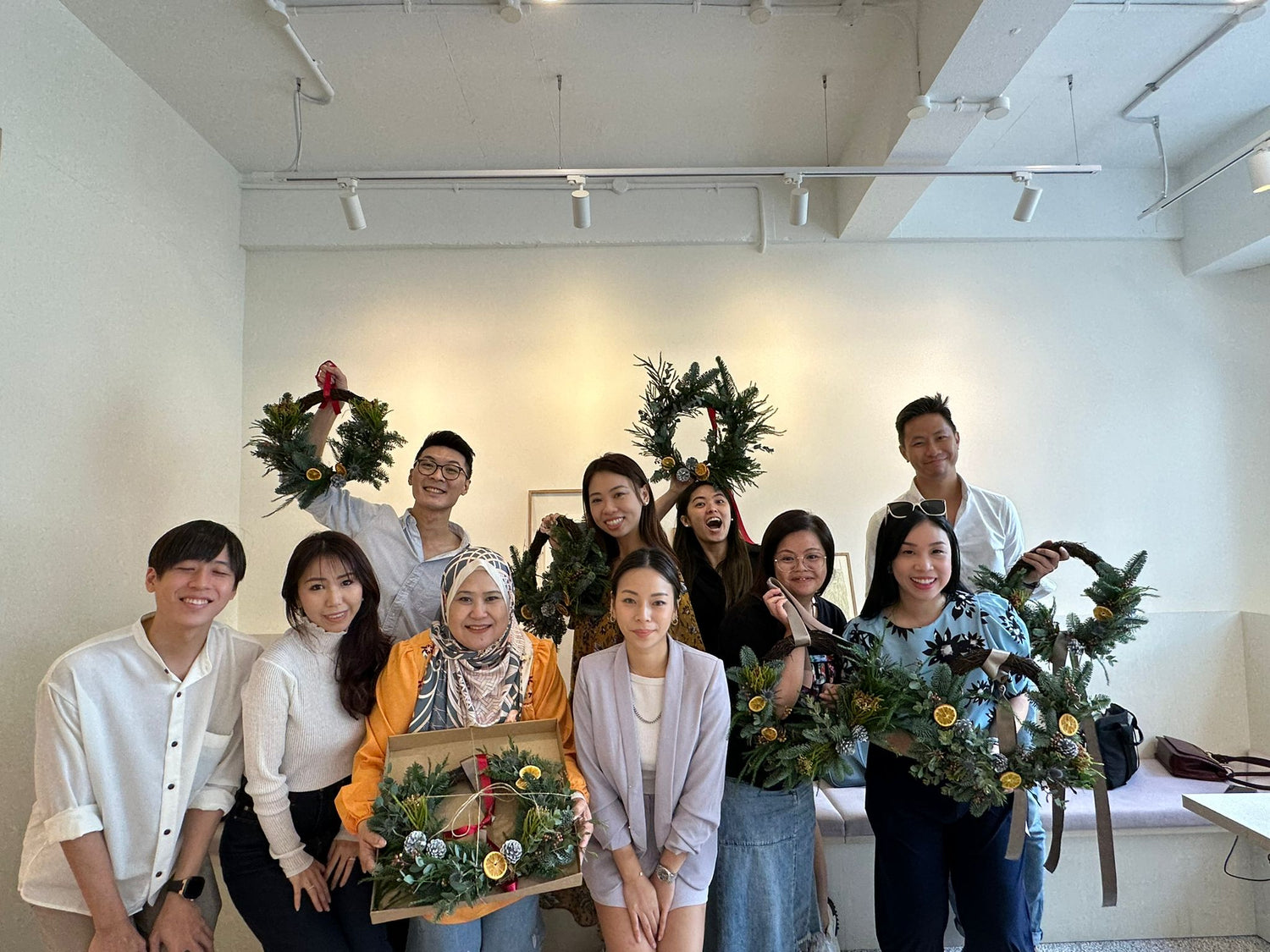 Off-site workshops
We offer off-site workshops for your team if space is a constraint at your office, or if you're looking for a more relaxing environment.
Enquire more
Drop us your enquiry here!